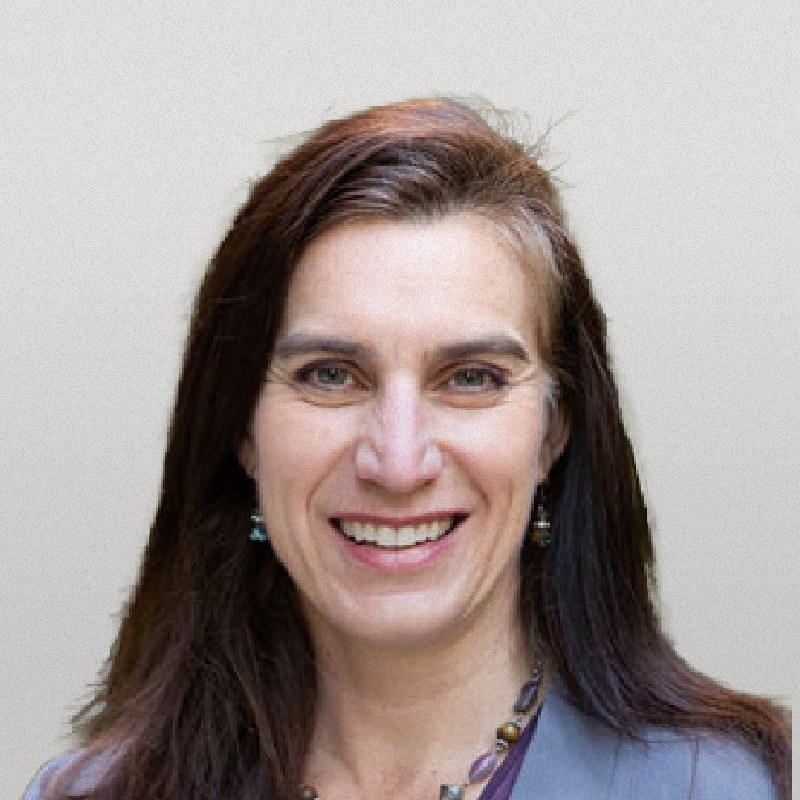 August has spent nearly 20 years helping family offices and venture funds invest in companies tackling climate change with clean energy and sustainable technologies and has been a part of the Baruch Future Ventures team since 2015. She has reviewed thousands of companies, performing due diligence, financial modeling, returns analysis and market research for dozens of investments. She has supported portfolio companies following initial investment plus implemented improved portfolio management. August has also held long term engagements with Ajax Strategies, CMEA Capital and Nth Power, in addition to many shorter term projects and efforts.
Prior to attending business school, August worked in several capacities with energy start-up Utility.com, gaining in-the-trenches experience with a fast-growing company throughout its lifecycle.  Earlier, she helped utility companies prepare for deregulation as a consultant with Andersen Consulting (now Accenture).  Her first professional experience was with GE Nuclear Energy, where she performed analyses on nuclear power plants.
August is a founder and past director of the International Youth Nuclear Congress, the globally recognized organization for young people in the nuclear industry. August is also actively engaged in volunteer efforts for school governance and enhanced math instruction in public schools, plus youth civic and athletic organizations.
August holds an MBA from the Harvard Business School and earned a BS in the double major of Nuclear Engineering and Materials Science Engineering from the University of California at Berkeley. When not working on investments in innovative companies, she enjoys being with her three children and competing in triathlons.